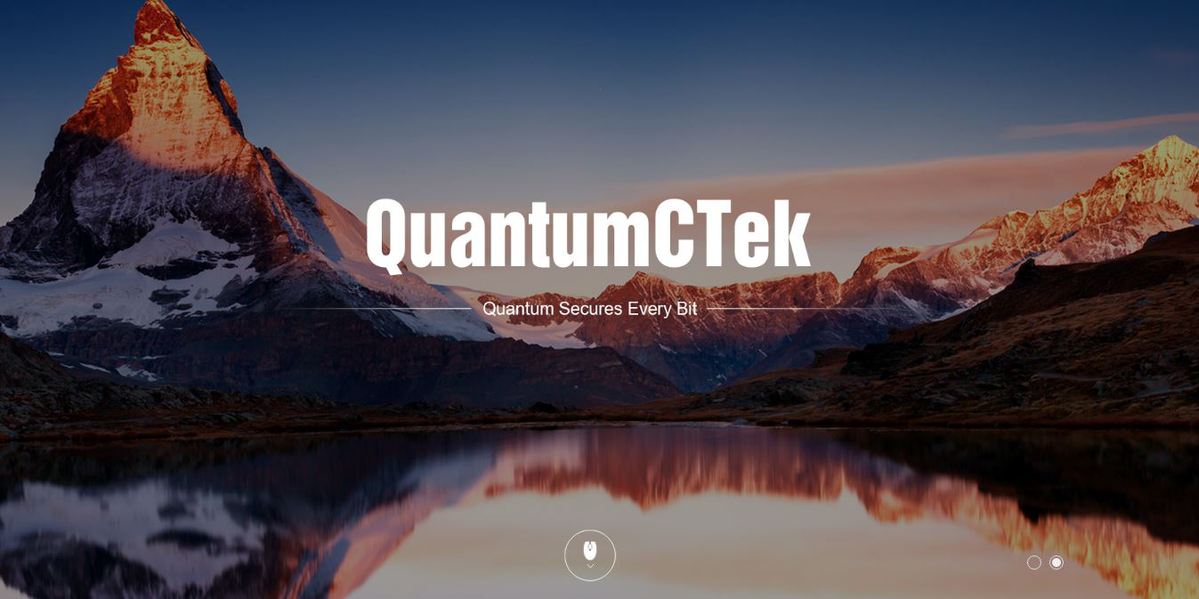 Anhui looks to be at forefront of China's efforts in cutting-edge quantum science
Hefei, capital of East China's Anhui province, has made significant progress in leading the country's quantum information development efforts.
Construction work on the long-awaited national laboratory for quantum information science and technology is now almost complete on a 330-hectare area in Hefei National High-tech Industry Development Zone. The institute, which is still waiting for the final approval from central authorities, is expected to effectively promote interdisciplinary collaboration for quantum information science and technology development, said Pan Jianwei, a quantum scientist.
He began putting together a quantum information science research team at the University of Science and Technology of China in 2001.
In addition, QuantumCTek, a local unicorn company providing solutions and devices for quantum communications, is making rapid progress in its efforts to become a publicly listed company.
Luo Xisheng, vice-president of the university, said the company is anticipating a valuation of about 10 billion yuan ($1.5 billion).
The Shanghai Stock Exchange said at the end of March that it had accepted the company's application to be listed on China's new science and technology innovation board.
QuantumCTek is merely one of five local companies whose main business is to promote fast computing, precise measurements and long-distance secure communications with quantum mechanism, said Lyu Changfu, deputy director of the zone's administration committee.
Three of China's top quantum scientists, namely Guo Guangcan, Du Jiangfeng and Pan Jianwei, academicians at the Chinese Academy of Sciences, work at the Hefei-based university. The three scientists are together nicknamed GDP, said Luo, adding that "the five firms all originate from the teams of GDP."
The firms are all located on a road several hundred meters away form the under-construction laboratory, leading to the road being known as "quantum avenue", said Luo.
As the companies' business scopes vary, more of the quantum firms are potential unicorn companies and are also looking to be listed for public trading, said Lyu. He said more of such companies have been founded in recent years.
"Money is not a problem, as many privately owned funds want to be part of the sector as they believe the technology will fundamentally reshape many industries and thus enjoy a very bright future," said Luo.
Luo said he has been busy recently finding funds for a major lab breakthrough achieved by a notable material scientist at the university.
In an interview during the country's annual two sessions in Beijing in March, Pan said he was glad to notice that nowadays more entrepreneurs are willing to support fundamental scientific researches, though they may not seem profitable in the short run.
"The increasing vitality of technology transfer is inseparable from the innovation in policy to give scientists and entrepreneurs more momentum to bring the scientific breakthroughs to commercial application," said Luo.
"The quantum information science and technology are too complicated to be transferred to other companies, so running the businesses with known members of scientific teams seems the best option to drive local economic growth.
The latest prospectus released by QuantumCTek, founded by Pan's team members in 2009, reveals that Pan personally holds a 11.01 percent equity in the company, in addition to some other members of his team. The prospectus shows the firm had operating revenue of about 265 million yuan and a net profit of 72 million yuan in 2018.
Luo said the university holds an 18 percent share in the company through its property management body USTC Holdings, without cash investment but technology. In addition, the university is also responsible for managing Pan's equity on his behalf.
.(tagsToTranslate)Hefei(t)quantum(t)information(t)tech(t)QuantumCTek



This is a syndicated post. Read the original post at Source link .