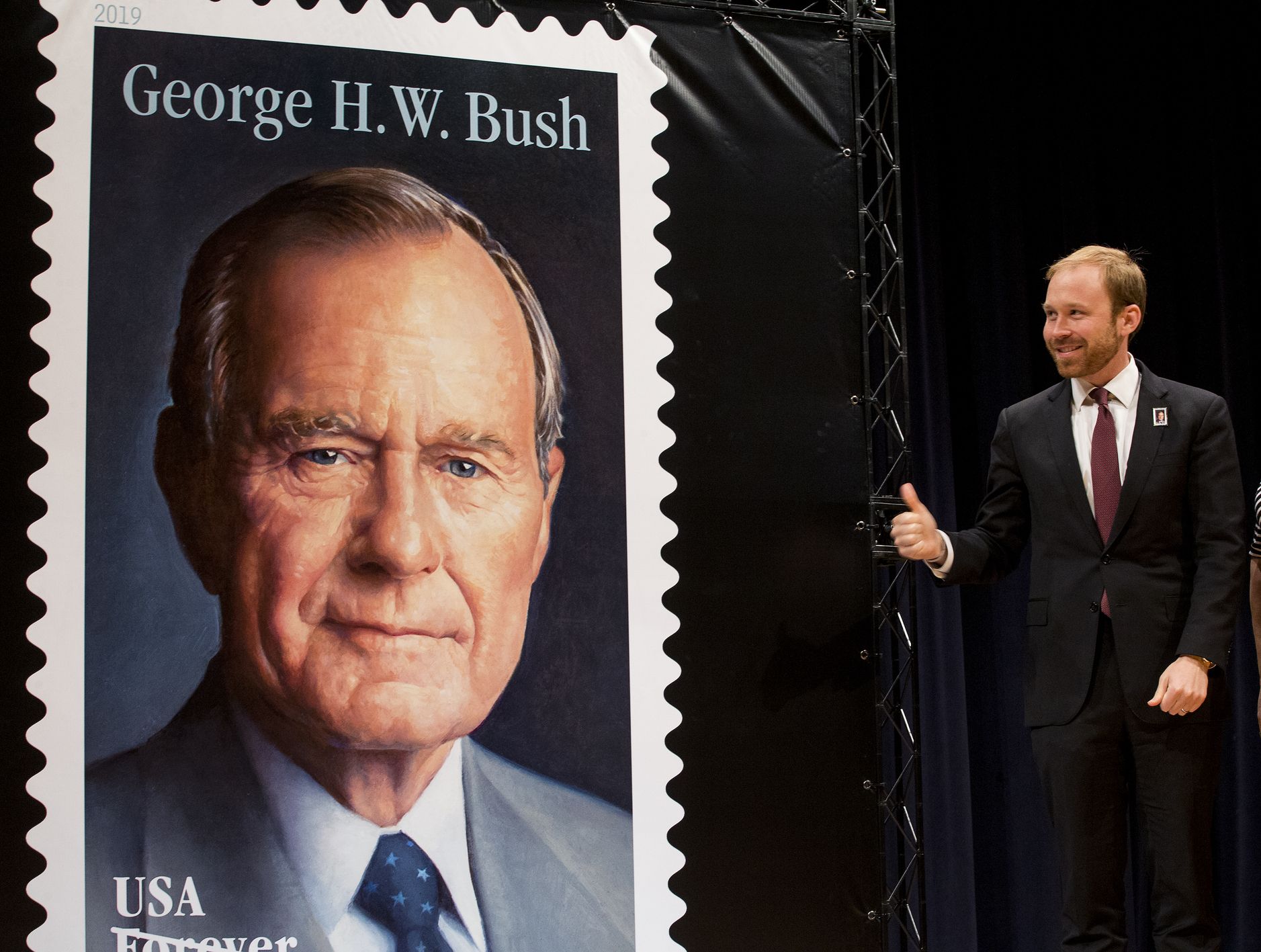 Photo: Brett Coomer/Houston Chronicle via AP
Pierce Bush, grandson of President George H.W. Bush, unveils a stamp issued in his honor in College Station, Texas, on what would have been his 95th birthday.
Friends and family recalled the 41st president's prolific letter writing, per AP.
Chase Untermeyer, a longtime friend who was director of presidential personnel in the Bush administration, said:
"He never let even a day pass before he took out a card or a piece of stationery and penned his thanks, greetings, regrets, observations, congratulations, consolations, condolences, encouragements, jokes, gentle gibes and much else to whomever he had just seen or just thought about."
Life lesson: Not a bad example to follow.
This is a syndicated post. Read the original post at Source link .