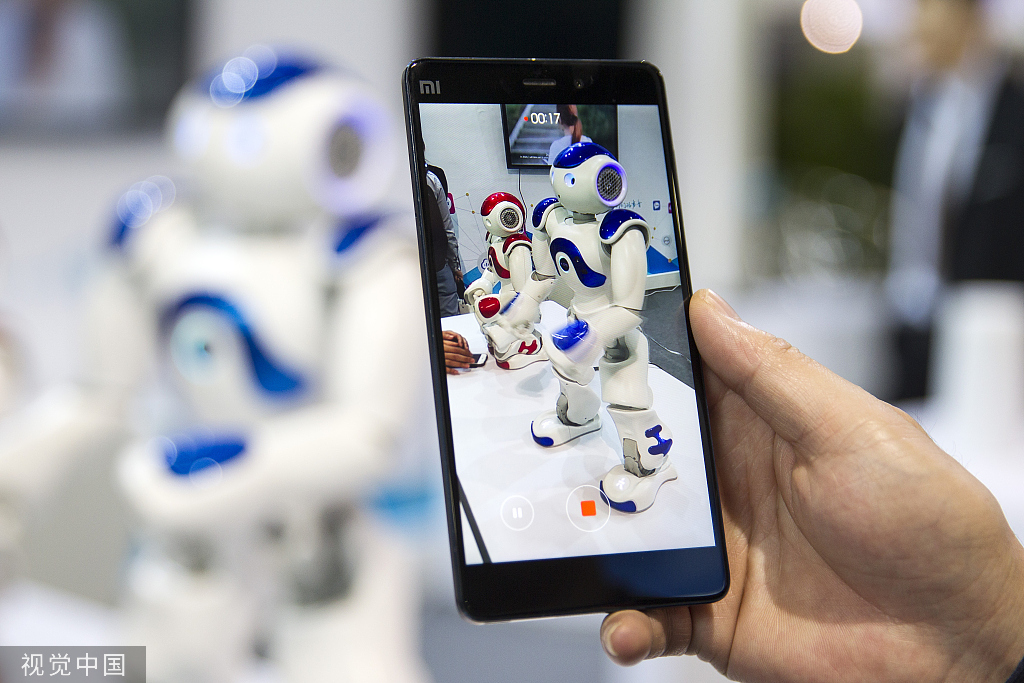 The United States' accelerating restrictions on collaboration with Chinese scientists and engineers over "national security" concerns could undermine US scientific competitiveness, according to experts.
"The scientists collaborate because they want to do better research. They are going where the best collaborators are, and the best collaborators are in China, more than any other country," said Arthur Bienenstock, co-chair of the American Academy of Arts and Sciences' Committee on International Scientific Partnerships.
He said the US government is labeling a very broad area, such as artificial intelligence or quantum computing, as sensitive and also proposing to put limits on the participation of Chinese graduate students in the "sensitive" projects.
Those acts "may very well limit the effectiveness of academic research in the US and therefore weaken the very fields where we want to keep strong", said Bienenstock, also a member of the National Science Board.
"We should oppose labeling any broad research as sensitive. Whatever the government does, it has to be very nuanced and very careful in defining what is sensitive," he said.
He said the US government should "come to terms with reality" that the country is no longer the dominant scientific power in the world. "There is a lot of high-quality research going on around the world, and we hope in our interactions to learn from it. We are no longer the dominant power with the exclusive secrets to maintain," he said.
A materials physicist at Stanford University, Bienenstock said he asked three of his highly honored colleagues who collaborate with China why they wanted to work with Chinese scientists, and they gave the same answers.
According to Bienenstock, they said Chinese collaborators provide scientifically important materials that can't be obtained domestically; US academia doesn't reward incremental materials improvement, only new materials, and China has a large number of scientists who can focus on this.
"My three colleagues are working in fields that are likely to be labeled sensitive. If we prevent them from collaborating with China, we may reduce the quality of some of the best scientists in America, in a field that the US thinks is important," said Bienenstock.
John L. Hennessy, a computer scientist and chair of Alphabet Inc, the parent company of Google, said the easy "cure" that the US administration has come up with is a danger because it is worse than the "disease" that exists.
"Those cures would undermine this country's scientific leadership, undermine our ability to be a technology and talent magnet for the world in the long term and have dramatic implications for our economic and national security," he said.
Another natural outcome of the restrictions on collaboration with China is that the Chinese will turn to Europe, as export controls have had a similar effect, warned Bienenstock.
"We could see a China-Europe axis being formed, with the United States excluding itself from it," he said, citing an example of Huawei and Leica's collaboration on a new phone camera.
He also noted that what seems like a simple administrative thing has enormous potential impact on the US science and technology workforce.
The implementation of the US government's attitude toward Chinese students has led to a change in visa policy.
During the administration of former US president Barack Obama, Chinese students got visas for five years. But the administration of US President Donald Trump has implemented a new rule that would allow US consular officials to put a one-year cap on visas for Chinese graduate students studying in certain fields in high tech and engineering.
"And what's more, if you leave the country, renewing them is often a lengthy process," said Bienenstock. After chatting with a number of Chinese students, he said their stories were "heartbreaking".
"The students are in the middle of their graduate research. They're afraid to go home for weddings or funerals, or to get married, because they don't know when they can return to the graduate research," said Bienenstock.
"As far as I can tell, there's virtually no evidence that graduate students are a major problem for the United States," he said.
According to the China Scholarship Council, 182 government-funded students and scholars failed to get into the US because of visa restrictions from January to March this year, or 13.5 percent of applicants.
In June, China's Education Ministry issued a warning to Chinese students against studying in the US, citing possible visa risks under the Trump administration.
Bienenstock, who recently attended a conference hosted by the Committee of 100 in Silicon Valley, said he found that Chinese scientists and engineers were clearly worried.
"If they worry to the point where they stopped working in these areas, the quality of American science and technology will go down," he said.
"A governmental overreaction escalating visa restrictions, the gray area of sensitive research which is neither classified nor unclassified, the stereotyping and demonization of individuals from particular nationalities or ethnicities, as felt already by some of our Chinese colleagues, will hurt ourselves as much as anyone else, slowing science, its associated economic benefits for society, and its moral standing," said Thomas F. Rosenbaum, president of California Institute of Technology, at the same conference.
.(tagsToTranslate)robots(t)30(t)dancing(t)march(t)humanoid(t)2016(t)video(t)-lsb-(t)record(t)photo/vcg



This is a syndicated post. Read the original post at Source link .