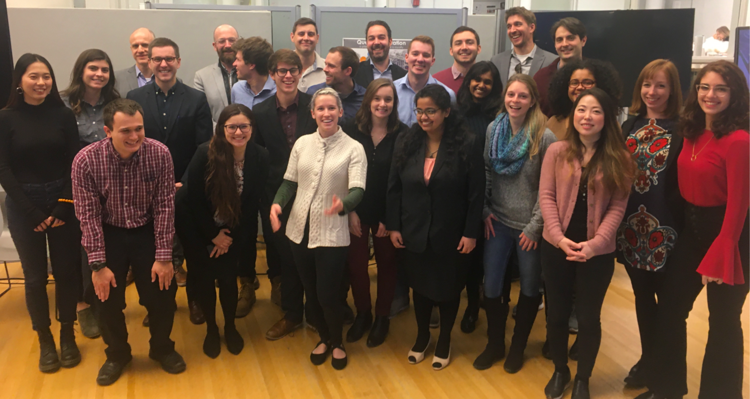 The year is 2010. Facebook is the world's main social media platform, the New Orleans Saints win the Super Bowl and the poorest country in the Western Hemisphere — Haiti — is being hit by a magnitude 7.0 Mw earthquake, killing over 200,000 people. The world and the University of Cincinnati have come a long way since then, but with a new decade comes more questions on what the future holds.
In order to satiate that curiosity, The News Record picked the minds of UC's professors to see what major aspects of life will change for students by the year 2030.
 
Buildings, transportation and sustainability
The physical layout of UC has changed considerably in the last decade with the emergence of new buildings like the Linder College of Business and Marian Spencer Hall. Conrad Kickert, an assistant professor at UC's School of Planning, predicts that by 2030 urban planners and their clients' focuses will be on technology and sustainability.
"Think of data analytics to see where people use the city the most; mapping software to find patterns and share insights; smart technology to improve energy efficiency and comfort in public spaces," Kickert said. "Our destabilizing climate may well be the next crisis where global cities look toward planning. We need to think about how to mitigate extreme weather events while still keeping our cities pleasant."
This vision is shared by Na Chen — an assistant professor at UC's School of Planning — who says that these advancements could be reflected at the university with more green transportation infrastructure like bike-sharing facilities. However, this doesn't mean that there won't be more buildings built between now and then.
Kickert and his students are currently working with UC to formulate how to improve biking and walking paths, along with introducing autonomous vehicles to get around campus.
 
Sports
How UC's athletes are paid and watched will also change between now and 2030, said Jason Simmons, an assistant professor and program coordinator of UC's Sport Administration Department. One change will be the elimination of traditional television rights due to streaming services and content on demand.
"The biggest advancements I see are technology related, specifically with augmented reality," Simmons said. "I expect we'll see a much more diverse way to consume sports 10 years from now."
While sporting events at UC will look similar, college athletics themselves will likely go through a major reform. Some of these changes could be in the form of large schools breaking away from the NCAA and forming their own organization or paying college athletes for their name, image and likeness.
"College athletes will likely be compensated at some point, beyond scholarships, but there are so many nuances that need to be figured out," Simmons said. "We're not just talking about paying football and men's basketball players. There are hundreds of student athletes at every school. All but a handful of athletic departments already operate at a loss financially every year, UC included. When you factor in the expense of paying athletes, expenses will have to be cut elsewhere."
The NCAA receives close to $800 million each year from CBS and Turner to broadcast the men's basketball tournament, a sum that is then distributed to conferences and schools. Since the NCAA's events have been canceled, the loss in revenue will have detrimental effects on college sports, Simmons said. He added that, if these cancelations continue into fall semester, the impact of the coronavirus on the college athletic departments will be felt for years.
"Money from TV deals and live events are the biggest sources of revenue for athletic departments — aside from subsidies from the university," Simmons said. "Smaller schools like those in the Mid-American Conference, or even UC are not swimming in cash. With potential dips in enrollment and money not coming in from on campus housing and dining plans, universities are not going to be able to keep athletics afloat long term."
 
Technology
When it comes to the growth of UC, few have seen it evolve as long as Russell McMahon, an associate professor and assistant director of UC's School of Information Technology. He attended UC in 1972, witnessed the construction of Langsam Library and had his wedding at the university's Faculty Club, where the Linder College of Business now stands.
When asked about advancements in his field between now and 2030, McMahon said that artificial intelligence, quantum computing and embedded documentation devices in clothing will be the norm.
"UC obtained its first computer in 1958 and I researched the first 50 years of computing at UC as it related to computing, programs, faculty, staff and alumni," McMahon said. "A lot changed in those 50 years and the next 10 will be equivalent to that the first 50."
Amid the inevitable construction of new buildings and new degrees, McMahon thinks that the online delivery of classes will become more prominent. Though Hazem Said — a professor and director of UC's School of Information Technology — has more to add on the matter of technological advancements within the university's classrooms.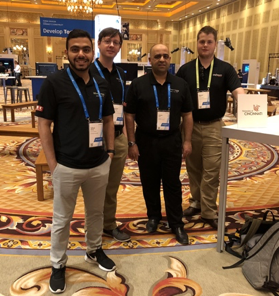 "When the student enters the room, it will recognize them, their learning path, the content being delivered and how it aligns with their learning objectives," Said said. "As they leave, it will determine their attainment of the learning outcome of that specific session and add it to the students' degree."
Said also predicts that the advancement in technology will infiltrate applying for classes and UC's business model.
"Imagine the ability to select when and how to complete your degree requirements; more visibility of the students' skills and abilities to the society; more connections between the career opportunities and the student's learning path," Said said. "I envision technology enabling institutions to rethink their business model resulting in diversifying and distributing the cost structure and enabling much more people, at various stages of their life, to attain higher levels of knowledge, skills and abilities to drive the quality of life for our society and the world."
 
Mental Health
Similar to technology, psychology is also predicted to change in the next 10 years. Heidi Kloos, an associate professor in UC's Psychology Department, said she believes that by then psychologists will know more about how external and internal factors affect people's behaviors.
"We will know more than what we know now about why humans behave in the way they do, how to support healthy development and what to do to shape behavior that appears non-adaptive," Kloos said. "Fingers crossed that we also see advances in theoretical and mathematical models that integrate internal and external factors and understand the complexity of behavioral outcomes."
UC students are likely to benefit from this, as more will likely have mental-health issues. In part, this is due to a rise in mental health awareness, acceptance and better diagnostics, Kloos said.
 
Covid-19 and UC's future
As the number of people with the coronavirus increases, many wonder how online instruction will impact educational institutes like UC in the long term. Kickert thinks this pandemic is a reset for student expectations and that it will open up new opportunities for professors to reach out to their students.
"The freshman student of 2030 has been born in 2012 — when iPhones and social media were already popular," Kickert said. "Are lecture halls and design studios still the right place to interact with them? How can we maintain the unique value of face-to-face interaction with our students, while giving them the flexibility to learn in different places and through different media? I think students are going to expect us to answer that question."
.(tagsToTranslate)future(t)sustainability(t)sports(t)technology(t)mental health(t)covid-19



This is a syndicated post. Read the original post at Source link .