What are the topics covered this week? There's a European project to improve the reliability of electronics, high-temperature electric vehicle batteries, news of the Apple car, Lockheed Martin's new UK CEO and Infineon's involvement with the GeQCoS quantum project…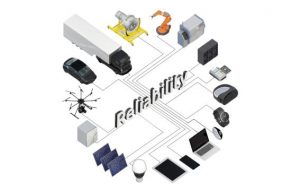 5. European project to further increase the reliability of electronics
A European project has been set up to further improve the reliability of electronics. Called Intelligent Reliability 4.0 (iRel40), it is coordinated by Infineon and has 75 science and industry partners from 13 countries. "Enhancing electronics performance through miniaturisation and integrating more and more functions is progressing steadily," said Infineon CEO Reinhard Ploss. "Performance and complexity are increasing, as the costs per function go down."
4. A possible red hot future for electric vehicle batteries
High-temperature batteries could one day power road vehicles, according to the University of Nottingham, which has worked with Chinese universities to take a step forward with molten salt 'metal-air' batteries. Having a battery running at 700-800°C might seem a little impractical. "This molten salt battery has multiple feasible application directions, and transport is one of these," Nottingham professor of electro-chemistry George Chen told Electronics Weekly.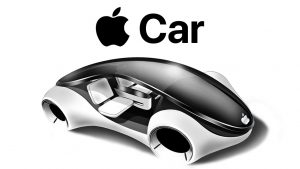 3. Kia to make Apple car
Apple is to invest $3.59 billion in Hyundai's subsidiary Kia Motors in return for Kia making the Apple car at a factory in West Point, Georgia, USA, reports the Korean newspaper Dong-a llbo. The plan is said to involve making 100,000 cars a year in 2024, although the planned factory will have the capacity to make 400,000 cars a year. It is reported that the contract will be signed on February 17th. The Apple car project has been running for at least eight years under the tag Project Titan.
2. Lockheed Martin UK appoints new CEO, Paul Livingston
Lockheed Martin has announced the appointment of a new chief executive to lead its UK business, Paul Livingston. Livingston, currently vp and group managing director of the company's UK Rotary and Mission Systems business, will assume his new role on 1 April. "During his time as chief executive Peter Ruddock (right) has successfully underpinned Lockheed Martin's position as a trusted partner not only for the UK's defence and security, but for the national aerospace supply chain and the UK economy too," said Livingston.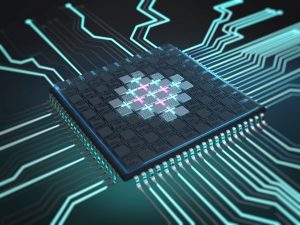 1. Infineon joins quantum computing project
Infineon is working in the joint project "German Quantum Computer based on Superconducting Qubits" (GeQCoS) together with Walther Meißner Institute (WMI) of the Bavarian Academy of Sciences and Humanities and the Technical University of Munich, the Karlsruhe Institute of Technology (KIT), the Friedrich Alexander University of Erlangen-Nuremberg (FAU), the Forschungszentrum Jülich (FZJ) and the Fraunhofer Institute for Applied Solid State Physics (IAF).
This is a syndicated post. Read the original post at Source link .