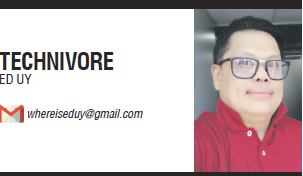 IN 2021, pictures, video, and audio will speak more than words—this was one of the predictions shared by Amazon.com Vice President and Chief Technology Officer, Dr. Werner Vogels in his article "8 Predictions on How Technology Will Impact Our Lives in the Coming Year."
Twenty-twenty was a year unlike any other as businesses large and small, governments new and old all had to completely change what they do and how they operate. But rather than slow us down, the pandemic year accelerated our shift to a digital world and whether it was Blackboard, Zoom, Netflix, or any number of other tools, we all relied on technology to help prepare meals, teach our children, collaborate with coworkers, and even entertain ourselves after yet another day at home.
At a briefing held by Amazon Web Services (AWS) earlier in the week, it was discussed how 2021 will be a launchpad for all kinds of change as access to compute and storage of the cloud are spreading out of dense data centers and reaching into rural communities, remote wilderness, and even near earth orbit.
In the past year, as we all quarantined, we increasingly communicated via audio, video and images. As a result, the amount of text we consume on our screens is being reduced as we make much more use of multimedia to communicate.
Even on Twitter, 80 percent of messages contain some kind of image or video, or are just an image or video. Some of this has been enabled by the rapid reduction in the cost and ability to store data in the cloud. In 2021 and beyond, the use of audio, video and images will continue to replace written text in everything from social platforms to business operations, and cloud technologies will play a significant role in meeting that demand.
As a writer and content creator, it was the prediction about pictures and video that struck me the most. I remember having a chat with a PR friend before the pandemic struck and we reminisced the "old" times, when you were either from print/traditional media or online/blogging. Back then we only had to write stories and have it posted/published. Then came the "Instagrammers." Even though a lot of them just attended events and took photos, we also had to learn how to take better photos for our own Instagram and Facebook accounts.
These days, it's the "YouTubers" "vloggers" and even "TikTokers" that are getting the attention of brands—and everyone is making videos. Now beside the blogpost, and the Instagram/Facebook photo sharing, brands also request us to do YouTube videos. So not only are we writers-turned-photographers, we also have to learn video editing to adapt to the changing times.
It's no wonder that smartphone companies are now highlighting their phones video capabilities more than just their camera megapixels.
Xiaomi for example, just launched its Mi 11 Flagship device globally, and one of its key selling points is its "studio-grade camera."
The ultimate pocket-sized movie studio, the Mi 11 was designed to help any novice photo and video enthusiast become a film director with its improved triple rear camera setup.
It has a 108MP wide-angle main camera, 13MP 123-degree ultra-wide angle camera and 5MP telemacro camera, and redefines photography after dark with Night Mode capabilities on all three cameras, and Ultra Night Video.
Building on Xiaomi's existing technology, six one-click AI cinema features make artsy shooting a breeze, from Parallel World (think Inception)—which duplicates and inverts your scene to give the appearance of a mirrored world—to Freeze Frame Video, which freezes and clones video frames to create the illusion that parts of your video are frozen in time. There's also Magic Zoom mode, that creates an illusion of the camera simultaneously zooming in and out of the scene, a trick originally popularized in movie thrillers.
The Mi 11 likewise offers studio-level shooting control with its HDR10+ recording and new Pro Time-Lapse mode, capable of adjusting shutter speed, ISO, aperture and EV to handle even the most challenging lighting situations.
Studio-level control also extends to editing with advanced AI features, including AI Erase 2.0 which allows users to remove unwanted objects or lines from images with one simple click.
Watching your videos on the Mi 11 will also be a better experience. It has a 6.81" AMOLED DotDisplay, with its WQHD+ ultra-high resolution, and 10-bit color technology, allowing for breathtaking clarity and smooth color transitions. Xiaomi's Super Resolution technology upgrades low resolution videos up to WQHD+ quality without increasing data consumption. On top of that, 10-bit color technology achieves smoother color transitions while 120Hz AdaptiveSync automatically adjusts the content's frame rate for optimal viewing. Not to mention the extra-fast 480Hz touch sampling rate for extreme gaming experience.
The Mi 11 is powered by the latest Qualcomm Snapdragon 888 processor and comes in two storage variants—8GB+128GB and 8GB+256GB. The device not only supports 2K/120fps/HDR gaming, but also sports an octa-core design, and ultra-large core Arm Cortex-X1 which ramps up performance dramatically. As for the battery it has a 4,600mAh battery with 55W wired charging and 50W wireless charging support. The Mi 11 will be out later this month and I'll have more details as soon as we get our review unit and let you know if it is indeed the smartphone for aspiring video creators.
Now for the rest of the AWS predictions.
Cloud will be everywhere: The days of cloud capabilities being centralized in data centers are fast fading. Today, cloud-based applications can help boost the performance of ships at sea, aircraft traversing the sky, and in our cars and homes.
The Internet of machine learning: We generate more data in one hour than was created in the entirety of 2000—and more data will be created in the next three years than was created over the past 30.
Technology will transform our physical worlds as much as our digital worlds: In 2020, we were introduced to social distancing. With the help of advanced data analytics, we'll start to figure out how to design our cities with the advantages of social distancing without the sense of being apart.
Remote learning earns its place in education: Technology, and access to it, has played a huge role in children's education during this pandemic. Remote classrooms give school systems the flexibility to respond to unforeseen events—whether pandemics, natural disasters, or man-made calamities—to continue student education.
Small businesses will race to the cloud, and Southeast Asia and Sub-Saharan Africa will lead the way: In a massive shift, small businesses will begin to make use of advanced cloud technology to reach their customers.
Quantum computing starts to bloom As companies and institutions begin to experiment with quantum for the first time—and as that expertise starts to move beyond the academic world—we'll see business plans and the early seeds of products and services that center around a quantum future.
This is a syndicated post. Read the original post at Source link .