Reps. Cathy McMorris Rodgers, R-Wash., and Bobby Rush, D-Ill., the ranking member of the Energy and Commerce Committee and chair of the Energy Subcommittee, respectively, sent a letter on March 12 to Secretary of Commerce Gina Raimondo urging the department to address the country's need for increased leadership in the innovation and deployment of emerging technologies.
"We are looking forward to hearing from you on how we can grow the U.S. economy through the advancement of these technologies, develop national strategies to advance the U.S. global position on these technologies, develop strategies to mitigate current and emerging risks to the marketplace and supply chains of these technologies, and how to incentivize expeditious adoption of such technologies," the Congressmembers wrote.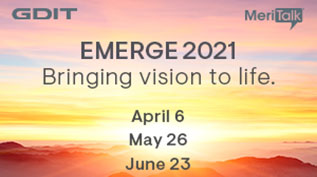 "Maintaining U.S. leadership in these technologies is essential for our American economic security," they added.
The letter addresses the passage of H.R. 8132, the American Competitiveness of a More Productive Emerging Tech Economy (COMPETE) Act last year that was included in the Consolidated Appropriations Act of 2021. The COMPETE Act, the House members said, is meant to "plot a path for America to beat China in emerging technologies."
The legislation directs the Commerce Secretary to look at AI, quantum computing, blockchain, new and advanced materials, Internet of Things (IoT), IoT manufacturing, 3D printing, and unmanned delivery systems, and report on the states of those technologies to Congress.
"The Chinese government launched 'Made in China 2025,' a strategy to surpass our advanced technology industries," the House members said. "Through 'Made in China 2025,' China is looking to continue to further bridge together manufacturing and smart technologies through IoT and become the global leader in the space. China also is predicted to outmatch the U.S. in blockchain innovation and deployment and become the global leader of the technology."
This is a syndicated post. Read the original post at Source link .