President Biden is proposing $2.1 billion of funding for the Cybersecurity and Infrastructure Security Agency (CISA), along with large scoops of cyber funding for other Federal agencies, according to the White House's FY 2022 request for discretionary funding released today.
The proposed $2.1 billion for CISA would be a $110 million increase from the FY 2021 budget, and would build on the $650 million for CISA provided outside of the regular appropriations process in the American Rescue Plan Act of 2021.
"This funding would allow CISA to enhance its cybersecurity tools, hire highly qualified experts, and obtain support services to protect and defend Federal information technology systems," the budget blueprint says. "The discretionary request also provides $20 million for a new Cyber Response and Recovery Fund," the funding request says.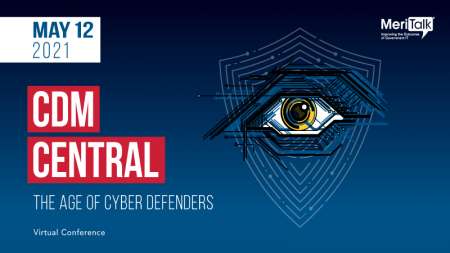 The proposed budget also includes $916 million – a $128 million increase from FY 2021 – in funding for the expansion of scientific and technological research at the National Institute of Standards and Technology (NIST).
This funding will help accelerate research in "climate-resilient building codes, computing, cybersecurity, and artificial intelligence, quantum information science, biotechnology, and advanced manufacturing." It also includes $39 million for research at the National Telecommunications and Information Administration, to be used for the deployment of broadband and 5G services.
Additionally, the FY 2022 discretionary request proposes $599 million for the Department of Homeland Security (DHS) to use for research, development, and innovation. This funding would protect American citizens from future threats, focusing on "climate resilience, cybersecurity data analytics, and transportation security technologies."
DHS would also receive $1.2 billion for border infrastructure, including "investments in modern border security technology and assets."
The final cyber-related item is $500 million proposed for the Technology Modernization Fund (TMF) "to strengthen Federal cybersecurity and retire antiquated legacy technology systems." This comes after Acting Office of Management and Budget (OMB) Director Shalanda Young pledged her commitment to securing investments to TMF and updating legacy systems during her confirmation hearing on March 2.
"This moment of crisis is also a moment of possibility," Young wrote in a letter accompanying the budget preview. "Together, America has a chance not simply to go back to the way things were before the COVID-19 pandemic and economic downturn struck, but to begin building a better, stronger, more secure, more inclusive America."
The discretionary funding request represents a preview of President Biden's FY 2022 budget, which Young said will be submitted "in the months ahead."
This is a syndicated post. Read the original post at Source link .