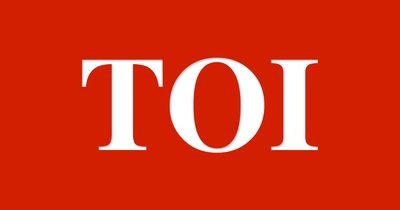 Kochi: Malayali-origin businessman Jacob Malana of Orbit Australia has formed a team under the leadership of Prof Joseph Davis of Sydney University, in which the University of New South Wales, IIT-Madras, Reliance Jio Infocomm and Calligo Technologies from India are members, to develop critical and emerging technologies.
This collaboration will be in areas like artificial intelligence (AI), next generation telecommunications technologies, internet of things (IoT), quantum computing, synthetic biology, blockchain, and big data. The announcement was made by Australian foreign minister Marise Payne on Wednesday following the success of the first round of Australia-India Cyber and Critical Technology Partnership, said a statement from Orbit Australia.
Experiments and research being conducted in Australia and India will be used to strengthen data protection systems in Australia, India and other countries. A white paper will be released on the privacy and security threats of wireless networks. This will be followed by a workshop in Australia and India. In which the topic of security of consumer data will be discussed, it said.
For Orbit Australia, it is a chance to use our research and industry connections to help Australia and India grow and shape international discourse on cyber and critical technologies, particularly through strengthening understanding of ethical frameworks and supporting research and development of technical standards for emerging critical technologies. Commercially the partnership proposal will deepen institutional linkages between Australian and Indian researchers, business, and government on critical technologies.
The team consists of Jacob Malana – Orbit Australia Pty Ltd, Prof Joseph Davis, and Prof Albert Zomaya – University of Sydney, Prof Aruna Seneviratne – University of New South Wales, Dilip Krishnaswamy– Reliance Jio Infocomm Ltd, Ayon Chakraborty – IIT-Madras, and Shriganesh Rao – Calligo Technologies.
Orbit Australia has extensive experience in the design, analysis, integration, and validation of complex critical technologies including space systems.
Kuravilangad-native Malana's firm holds expertise in areas like cybersecurity and critical technologies including AI, next-generation telecommunications, IoT, voice technology, healthcare and provides value to its clients by leveraging the convergence of high-performance computing and big data analytics using AI and machine learning.
FacebookTwitterLinkedinEMail
.



This is a syndicated post. Read the original post at Source link .