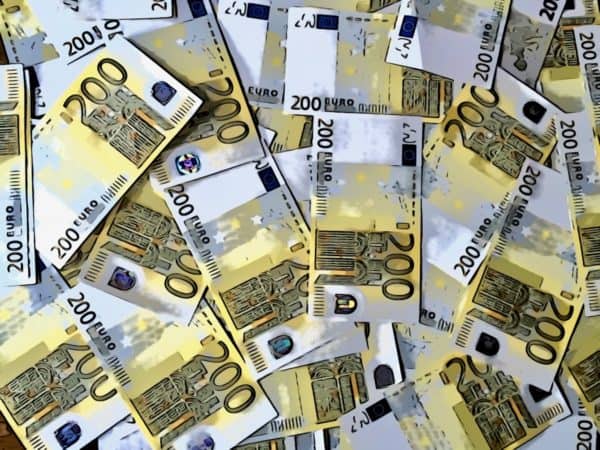 Endeit Capital, a European growth capital company, which is considered to be a leading European tech startup investor, has reportedly committed to investing €250 million into Europe's digital sovereignty ecosystem.
Endeit Capital has acquired this amount of capital within a record time so it can establish its third and biggest investment fund, called Endeit Capital III. The fund was finalized on Wednesday (April 28, 2021).
Endeit's management says they will use the funds to support European firms that create products and services that can promote the digital transformation of the European society and economy.
As first reported by EU Startups, Endeit Capital was among the very first Internet business investors in Europe. The company has been focused on supporting Internet-focused firms for over 15 years.
Endeit has previously secured and allocated more than €250 million in funding via its initial two funds. The company now intends to double the investments acquired with the additional €250 million it has set aside for the newly-launched Endeit Capital III fund.
Endeit has reportedly made strategic investments in 35 firms during the last 15 years, including Benelux, DACH region and the Nordics.
The Dutch-German company noted that Europe's early-stage funding experienced a record high last year, even though the world was dealing with the challenges created by the COVID-19 outbreak. Endeit also pointed out that Europe has seen relatively lower levels of investments being provided to late-stage businesses.
Hubert Deitmers, Founder and Managing Partner at Endeit, remarked:
"This financing round of Fund III has been a huge success, where we could establish the fund within a short time frame in its 'First & Final close', despite corona. Its rewarding to see that ten entrepreneurs that Endeit had previously invested in are now investors themselves in this third fund."
Deitmers also mentioned:
"The next generation of European internet companies will be accelerated by core technologies, like machine learning, AI and quantum computing. These are the technologies that will fundamentally change the world. We are deeply convinced that we need to develop this knowledge within Europe and want to help ensure that European companies developing these technologies find the right environment in their home markets, rather than outside of Europe. There is huge potential in building European winners who scale globally, taking a massive share of the respective market. We have grown global market leaders out of Europe before. To foster this digital maturity, we see and seek the opportunity in funding and growing great teams in Europe that build global market leaders on these core technologies."
Notably, an Endeit Capital portfolio firm, Bux, an established European neo-broker, recently acquried around €66.1 million in funding to further expand its operations.
Martijn Hamann, co-owner of Endeit noted:
"Every single aspect of Endeit Capital is focused on helping entrepreneurs who shape the internet future to move forward quickly. We are looking for entrepreneurs with a strong product and unwavering drive to build market leading positions with us. With entrepreneurial roots in digital media, internationalization and M&A, Endeit has always powered sustainable growth and lifted people out of complex business positions. We provide equity without any form of financial engineering. We always put founders and their employees first – we care about them. This is how we fuel globalization and innovation within our portfolio companies."
This is a syndicated post. Read the original post at Source link .