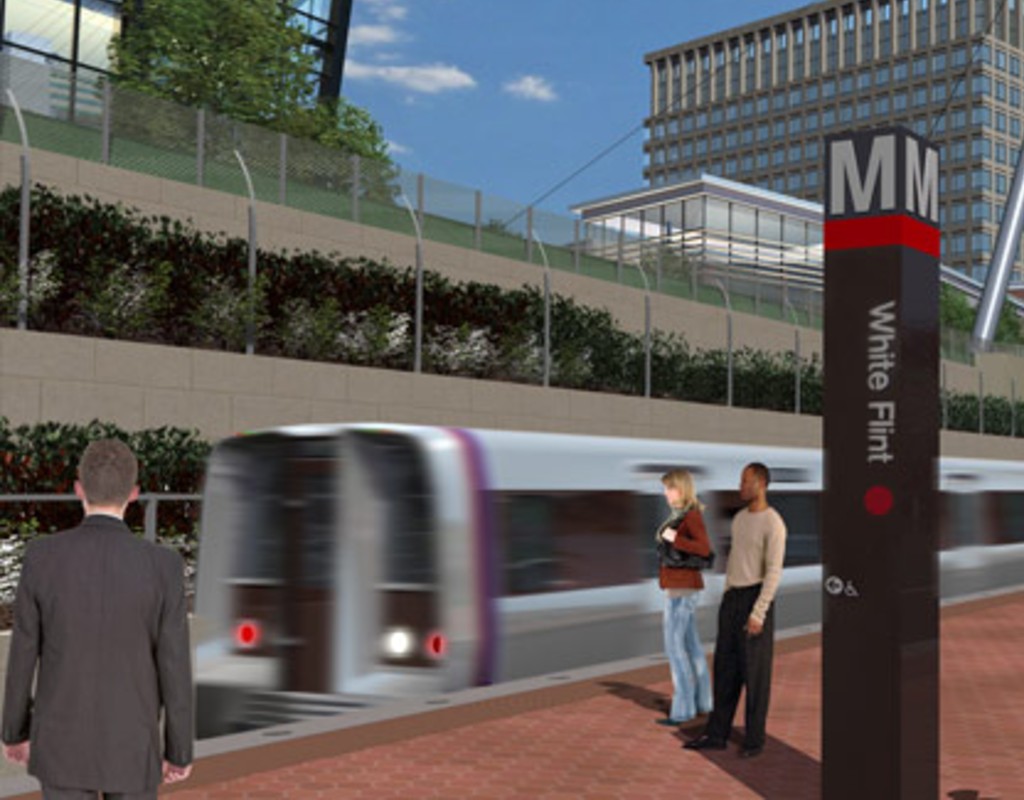 County Executive Marc Elrich sent a letter to the Washington Metropolitan Area Transit Authority (WMATA) requesting that the White Flint Metro Station be renamed "North Bethesda Metro Station."
This letter was sent more than two weeks since the organization Friends of White Flint asked the county government consider changing the new "North Bethesda" name for the White Flint Metro. On March 31, Elrich, Councilmember Andrew Friedson, and the Greater Bethesda Chamber of Commerce attended a virtual meeting with Friends of White Flint as well as 60+ residents, where they discussed other possible new names; ultimately a consensus was reached on "North Bethesda Metro Station."
"The development of the North Bethesda Metro Station is not only critical to the future economic growth of Montgomery County but the entire state and region," Elrich said in a statement. "Thanks to our State Delegates in Districts 16 and 18, we have secured $250,000 toward the renaming costs. In addition, the County will contribute $50,000, and there is a commitment that remaining costs will be paid by the key property owners in the immediate vicinity of this station. The choice of 'North Bethesda' was the consensus of this community. I expect for generations to come the name 'North Bethesda' will be known as an epicenter in the bio/life sciences and quantum computing industries supported by private sector companies, academics, and federal agencies developed in a 21st-century sustainable and equitable location."
We need a Metro station that reflects our vision of the @Pike_District and North Bethesda as a more vibrant, walkable, and livable destination. Thank you to all the community members who weighed in and @MontCoExec for your partnership. @White_Flint https://t.co/KLTLZfsNc8 pic.twitter.com/Z4Cd5tnkjj

— Councilmember Andrew Friedson (@Andrew_Friedson) May 24, 2021
Amy Ginsburg, executive director of Friends of White Flint, said in a statement that the organization believes the name 'North Bethesda' honors the history of this remarkable neighborhood and heralds a spectacular future as a walkable, transit-oriented, vibrant community."
White Flint Downtown Advisory Committee Chairperson Andy Shulman also released a statement in support of the name. He said, "Renaming the Metro station has been an imperative goal of the White Flint Downtown Advisory Committee to support current and future branding efforts of both the Pike District and greater North Bethesda."
Montgomery County Councilmember Andrew Friedson of District 1 and State Del. Marc Korman of District 16 also both released statements expressing support from the County Council and the Maryland House of Delegates.
"The Metro station is crucial to the viability of this area and our community's vision for it," Friedson said. "We need a Metro station that reflects that vision and helps our economic development, regional competitiveness, and placemaking efforts so the Pike District and North Bethesda becomes an even more vibrant, walkable, and livable destination."
Previous Post:
Movement Grows to Change Name of White Flint Metro to North Bethesda Metro
This is a syndicated post. Read the original post at Source link .