ASX-listed Archer Materials has tapped Canaccord Genuity and Taylor Collison to raise $15 million via a placement.
The offer was priced at $1.45 a share which is a 16.4 per cent discount to the last traded price, according to a term sheet sent to investors.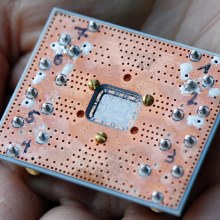 The placement in not underwritten.
Archer also plans to raise $5 million via a share purchase plan to shareholders, also priced at $1.45 a share and not underwritten.
Archer is the only ASX-listed exposure to quantum computing, potential investors were told. It is building a quantum chip that can be onboarded to existing laptops and mobile phones, and is a part of computing giant IBM's Quantum Network.
This is a syndicated post. Read the original post at Source link .