It's also a chunky bolt-on acquisition for Citadel, which PEP acquired for $503.1 million (enterprise value) in December last year. That bid valued Citadel at 14.7 times 2020 earnings before interest, tax, depreciation and amortisation, or about 3½ times revenue. Now it is understood to be paying north of 7 times revenue for Genie Solutions.
It also comes as Telstra nears a $350 million deal to acquire another practice software company, Medical Director, from private equity firm Affinity Equity Partners.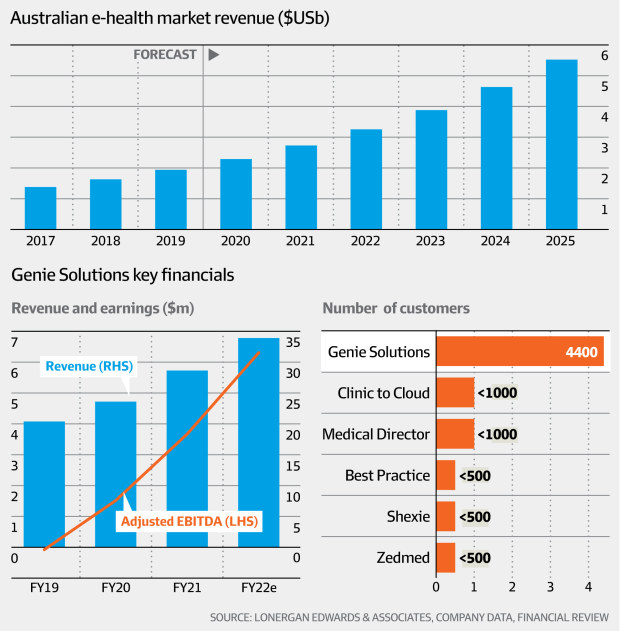 Genie Solutions' surprise turn comes as Genie Solutions and its IPO brokers, RBC Capital Markets and E&P Corporate Advisory, spent months preparing the company for the ASX-boards and the past fortnight drumming up listed investor interest.
The fact it is now headed to a PE-backed trade buyer has mixed messages for the IPO market. Fund managers won't love the fact they've gone through diligence only to be trumped by a trade suitor, although it may have them thinking about sharpening their pencils for the next one that comes along.
Genie Solutions is expected to slot into Citadel's portfolio alongside its existing health software interests. It made $40 million in software sales to health and wellness sector clients last year, prior to PEP's takeover.
This is a syndicated post. Read the original post at Source link .